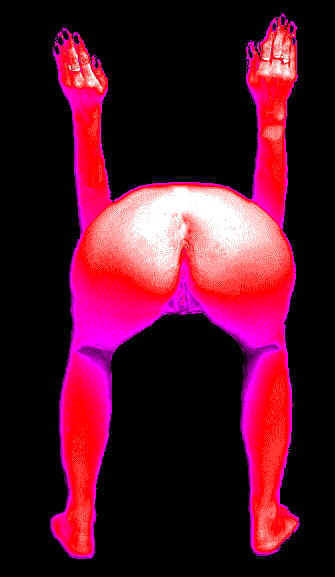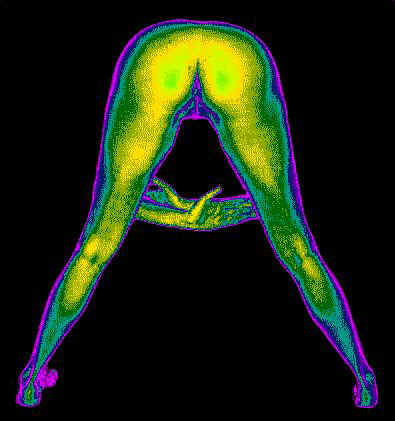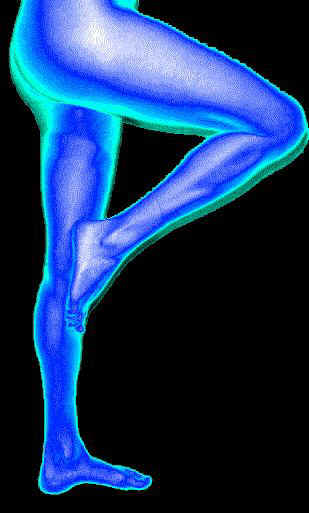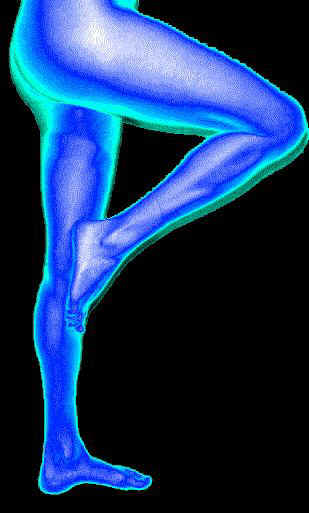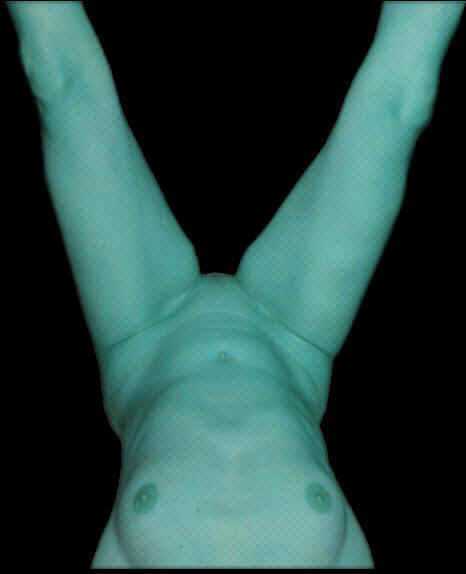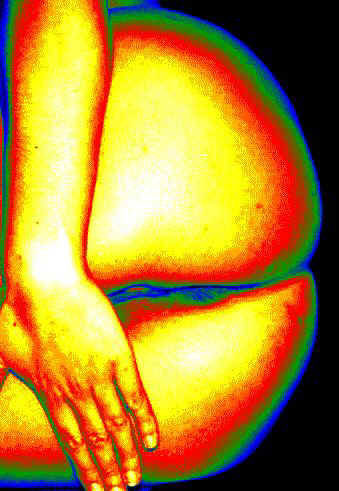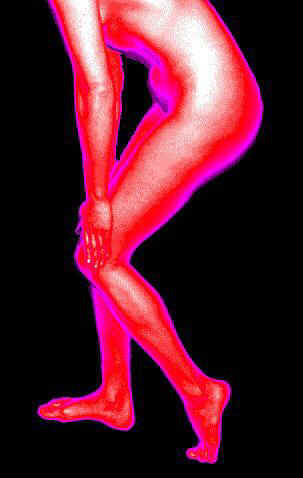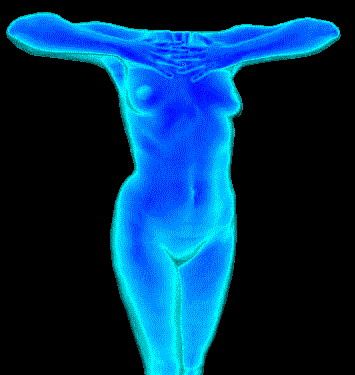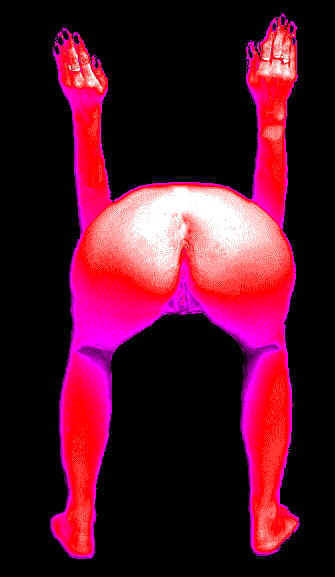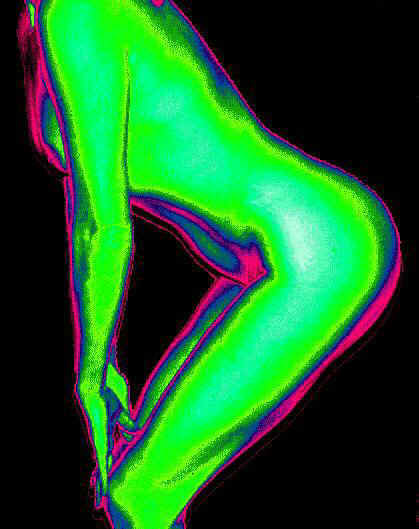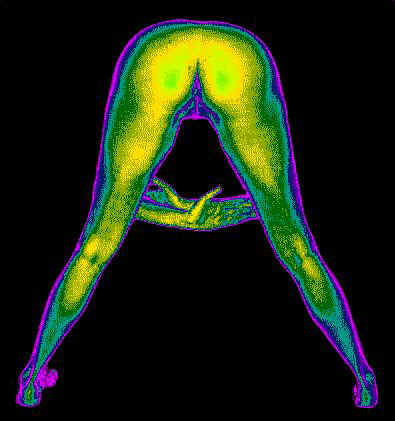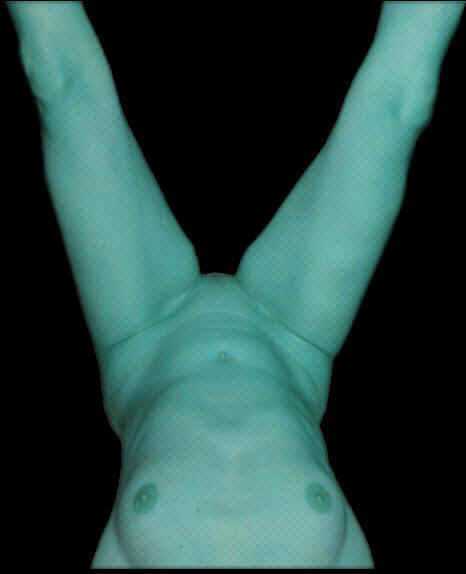 To....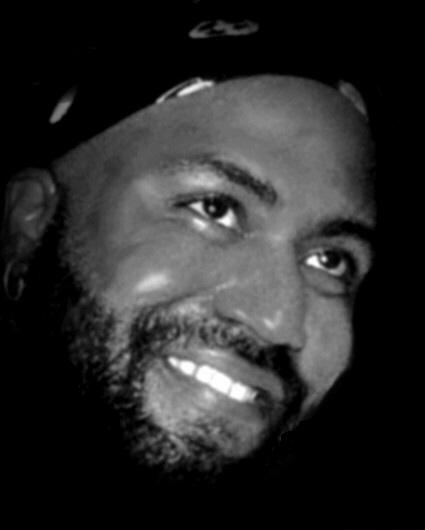 Me !
* I made it *
Top "16 " events thus far ....
( the First 40yrs. )

16.
The Murder of "Blaine Emerson" ( my 1st Drummer )
Blaine played Drums *Posthumously* on "The GodFather" ( from my "7yrs. ago" CD )
He was left in an alley for 3 days, before anybody found him....
Blaine was THE first "Multi-instrumentalist" that I would come in contact with.
Bless Him.
15. Suzi Horton ( Shevisions ) Aaron Grad & John Karma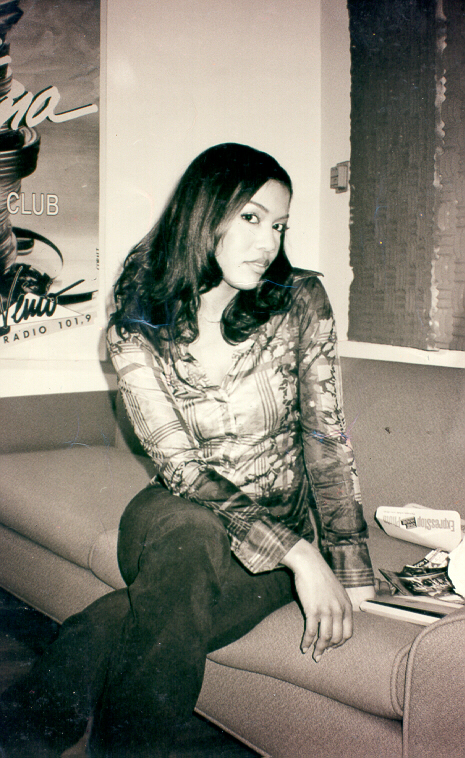 "MASSIVE" TALENTS !
Be on the look out ...for ALL of them.
( I'm serious )
14. Tommy Johnson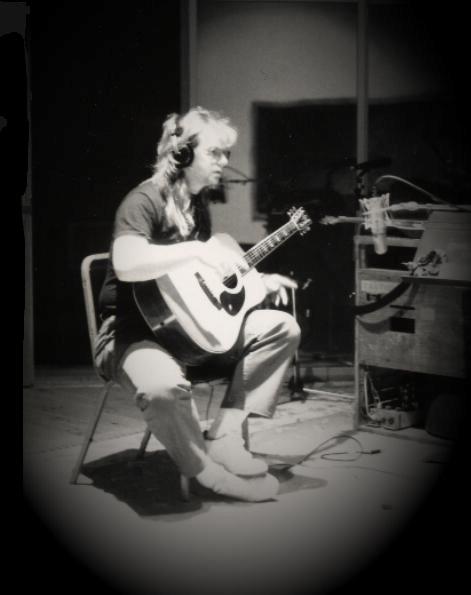 THE "Realest" Kat , I've EVER known....
Also, one of the great "Survivors" ( unfortunately )
Consistency Personified !
Producer / Engineer / Musician
And, My REAL Friend for over 21yrs.
Period.
13. F&F ( Foley & Fish ) : "The Drum Factor"
Lollapalooza '93 :
I'm on tour w/ Arrested Developement.....
I had to sub for "Norwood" ( Fishbone's bassist ), 4x's already....in the Tour.
( So, I knew the " Fishbone" set )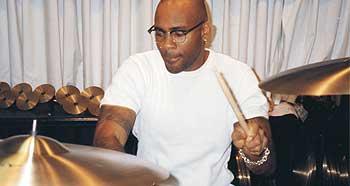 Fish misses his Flight ......I sub for "FISH"
Show goes off without a hitch.
Dubbed MVP of Lollapalooza '93.
My Take on it :
Well , I just played Drums.... to music....I already knew..... on Bass ?!?!?
************************** FAST FORWARD ******************************
Mary J. Blige / Res = Live in London @ Wembly Arena. March-2002
Fish & I are both on tour w/ Res , I was playin' Keys...... & Guitar on 3or4 Songs
( for Obvious reasons.....if U saw the show )
Fish, thru doctors orders, can't do the Show.....I Sub for "FISH" @ WEMBLY ARENA .
Show goes off without a hitch.
RES & manager : VERY thankful.
Sting & Annie Lennox : said they really enjoyed the Show.
So , as U can see.....
Fish & I have done quite a few gigs, together !
We too, ....have been a "Drum & Bass" team !
" Davina's " tour we did together, was prolly the most fun, Musically....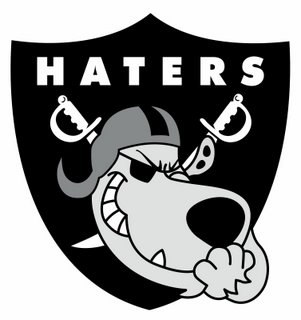 12. Biters & Hate
More often than not ...I've found that :
When someone gives to you....
And, You Cannot give back ......
whether it's :
Money
Love
Drugs
Sex
Art / Performance..... etc.
People seem to resent this other person/people , More & More !
Perhaps ...they seem to feel that they could NEVER Re-Pay the gift, that was given to them.
( Thru an..... ALL DIVINE SOURCE , most times )
Folks know, DEEP Down.... when :
"THEY AIN'T GOT NOTHIN' TO PUT ON IT "
So, they'll be Mad @ YOU....if U DO ?
Translation:
Jealousy & Resentment
( HATERS... if U will )
Towards the person that U Feel.....U owe ?
" I showed U Mine ....Now, show Me yours "
*This is what goes on... in the back of our Un-Developed minds*
Well, some folks don't have ANYTHING to Share....At All.
Like : Respect, or " Kind " words.....etc.
AND, So.....
HATE : It becomes a "National Pastime"
Biters.
Imitation is the sincerest form of ..."Somebody Else"
Inspiration....however , is a Natural Progression.
( an all too "Human" characteristic )
Unless, You're an ANIMAL about imitating shit ?
Bitin' is ...." MADD CORNY "
( And , in a world where ...Er'body's tryin' Desperately to be DIFFERENT ?!?!? )
WHY BITE ???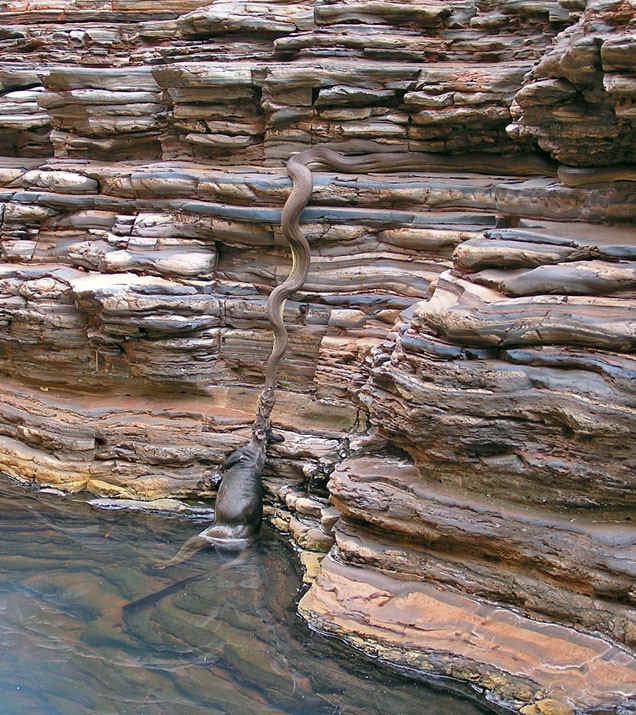 11. The Creation of.....
SMARTALECMUSIC.COM
( After ONLY 6 months....I had 22,540 Hits ??? )
"CLICK HERE" to view some of "The Energy"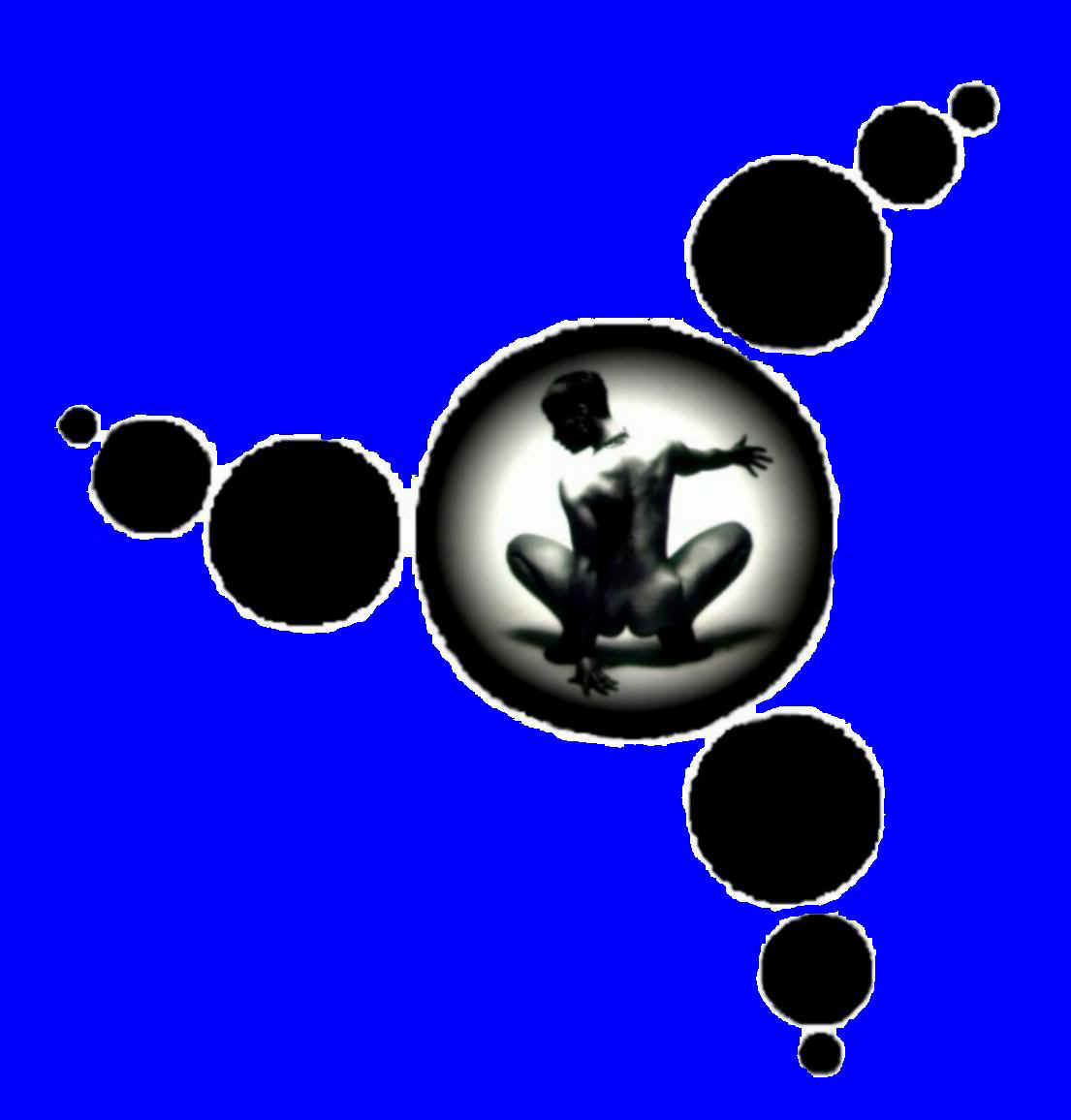 Gone are the Days of..... "What ever happened to Foley?"
Thru this medium, not only am I able to dispell All of that.
BUT, now..... U can get it straight from the SOURCE.
So.....What's Crackin' !!
Now , maintaining a "GLOBAL" presence..... is just.
I was tired of gettin' the run-a-round ....about having a website.
So, I Learned what "Computer Heads" already knew....
And, the Rest is.... CYBER-HISTORY ??
Much Love to all the People who send emails daily ....
with support about how much they're Really diggin' the site... & My Vision !!
"I see my Influence is Still Shinning"
----Busta Rhymes

10."Stevie Wonder"
While at MOTOWN... I enjoyed one of the "Perks" of being on a Major label.
V.P. Steve McKeever told him about my project & how er'body at the label was Buzzin' about it...
So, he plays a song from my cd "Tell Ms. Thang" for STEVIE & he wanted to meet Me ?!?!?
I was DONE.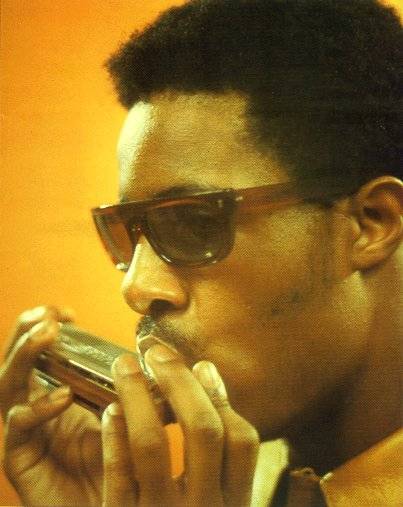 We went to "Wonderlove" studios....
and, I sat with him for hours talkin about music & life !
STEVIE actually got excited when I told him how much I loved his song :
"Take up a Course in Happiness"
as a child & STILL today, then he started playin' the version that he had produced
on "Syreeta Wright" .....I don't remember being so blown away by another human being,
since befriending.......MILES DAVIS
Stevie was supposed to play on "Tell Ms. Thang"
( he really liked what I was doin , especially that song )
but, when his teacher who'd taught him Piano....died
and, then his cousin died two days later....
STEVIE disappeared.
The session that was supposed to happen, eventually became the Boyz 2 Men collab
when they got STEVIE to play on "Too High" with Norman Brown.
Oh , Well......
*sigh*

9. Performing for "Mavis Staples" on PBS .
I'm NOT afraid to sing, anymore.
"Mavis" told me..... I was alright.
( And , She was before... Aretha. )
Music review : A tribute to the Staple Singers at FitzGerald's

By Howard Reich
February 22 , 2002 Chicago Tribune


Pops would have loved it.
For three glorious hours, a small army of blues singers, country crooners and gospel belters converged on the stage of FitzGerald's, in Berwyn, to sing the indelible tunes of Roebuck "Pops" Staples.
Though the Chicago gospel legend died more than a year ago at age 85, his influence remains palpable in American gospel, pop, R&B and country music—or at least in the most melodic facets of those genres. Because he generally preferred easygoing tempos, hushed dynamics, gently insinuating melodies and songs with an unmistakable message, Staples ennobled an American music industry that he considered too loud, brash, angry and narcissistic.
As patriarch of the Staple Singers and author of such blues-tinged "message songs" as "Respect Yourself" and "I'll Take You There," Staples gave listeners a gentle, life-affirming alternative. It would be difficult to imagine an evening more sweetly in tune with his esthetic than the FitzGerald's show, which opened Wednesday with a screening of a short film homage that will be broadcast at 7:30 p.m. Monday on John Callaway's "Chicago Stories" program, on WTTW-Ch. 11.
Once the film ended, a procession of top-notch interpreters performed songs from the repertory of the Staples family, some of whom were present, cheering as vociferously as anyone in the standing-room-only crowd.
As soon as singer Robert Cornelius opened the concert with a smolderingly understated version of "Respect Yourself," it was obvious that the planners of this event knew what they were doing. Pops Staples' songs, in other words, weren't being rewritten for a new generation but were being sung the way he preferred—albeit with some beguiling idiosyncrasies.
Cornelius, for instance, brought incredible vocal fervor to Staples' tunes yet also gave his uncommonly tight band—The Robert Cornelius 7—ample room in which to riff. And ...Foley, whom jazz listeners may remember from his electric guitar work with one of trumpeter Miles Davis' last bands, turned in some extraordinarily personal vocals. Accompanying himself on acoustic guitar, while two backup vocalists and a drummer provided taut counterpoint, Foley switched from a purling falsetto to low-down growl and back at the drop of a sixteenth note.
Some of the most charismatic music-making came from Otis Clay, whose mighty, unabashedly raspy baritone on "Will the Circle Be Unbroken" pointed to the Delta blues music that served as the starting point for Pops Staples' career. When Clay called to the stage singer Mavis Staples, one of Pops' daughters, the two spontaneously traded phrases and sonic effects as fluently as the best jazz instrumentalists do.
By evening's end, Mavis Staples practically had run out of voice, yet somehow she summoned a great burst of energy, whimsically scat-singing her way through an impromptu ode to club owner Bill FitzGerald (who deserved it).
Here's hoping that Monday's "Chicago Stories" will include generous footage of this concert, which probably said more about Pops Staples' music than even the best documentary could.
February 22 , 2002 Chicago Tribune

8. Prince
Miles introduced us in '87.....
Prince's music had already gotten me thru high school in '78 ( & beyond )
And , to become one of his Favorite People ...Musically ?
That's very cool.
( He told me how much he liked my song "Cum Round" & my take on J5's "ABC" )
He definitely made me listen to what I was Doin'....to hear things that maybe, I'd taken for granted ?
Prince....Thank You.
And, when Prince called wanting me to MIX THE HOUSE...at several of the "Jam of the Year" Shows.
He said , I was the Only *REAL* Musician..... who knew him.
( Enuff to trust me at the Mixing Boards ....?!?!?!? )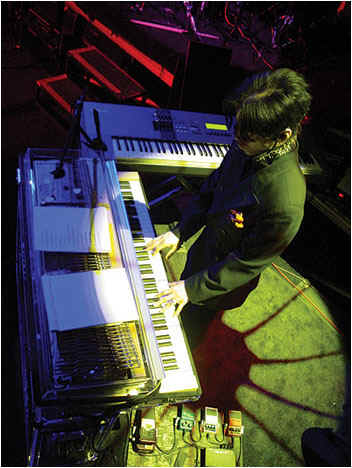 After all those years....I figured , He knew what MILES knew......
( I could Hear ? )
I had a Blast.
Prince is NOW... and, still today....a Great Artist !
( Prince, will be 91yrs old ....STILL wearin' folks out ! )
Shit....somebody's gonna have to come up with a "DARLING NIKKI" or a "HAD U "
before folks can utter a NEGATIVE word about what he's doin'...... or NOT doin' as of late.
( not to mention decades of catalog....and counting )
Bless, his Life.
7. Joni Mitchell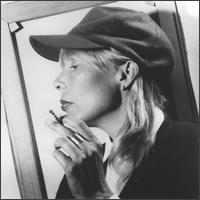 1989 ....Los Angeles .....The Strand theater ......MILES DAVIS ( Live )
During the blues, when I was just about to play my lil solo.....
I see Joni Mitchell.
I smiled at this woman, so Wide ....
And, she smiled back at Me....like: "Damn, He Really knows who I am" !
Unfortunately, some people DON'T .....know who Joni is....
in terms of picking her out in a crowd.... ESPECIALLY
After the show.... she gave me the biggest Hugg !
*Sigh*
******* FAST FORWARD *******
1991....Los Angeles .....The Hollywood Bowl ( MILES' Last Concert )
The Hollywood bowl had/has some policy about NO Backstage access.
So, I see Joni & rescue her from the first security guy. (who doesn't know who she is )
Now, I'm literally havin' a Tug-of-war with JONI MITCHELL & another security guy.....
This idiot .....escorts her out, once I'd gotten onstage!!
( Again, HE didn't know who she was.....either )
The whole time, I'm hoping.... that she wouldn't leave, in Frustration.
it would be Miles' last concert .
I think.... it was thru Joni's music, that I'd come to know "Prince & Chaka"
Cause ....They BOTH know Her, like I do ...Musically, that is.
I love the fact that on Prince's "Controversy" LP, one of the headlines was just simply : "JONI"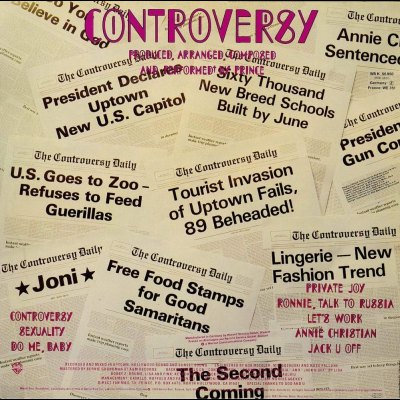 *Snicker*
6. Dizzy Gillespie
Every time I'd see Dizzy....He'd say : "Aaaaaay, Big Dogg"
Dizzy sat me down & told me about this Music Game , when I first met him.
And, He seemed to think I had it together, as an Adult ! ( @ 23yrs. old )
Dizzy would always make time for me when I had questions .....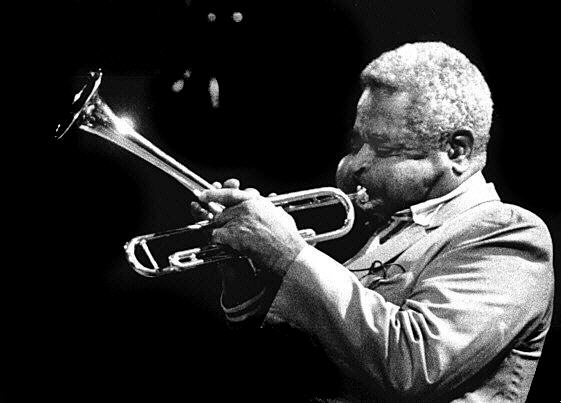 *********************** FAST FORWARD ************************
Grammys '89 ( backstage )
He'd misplaced his "FAMOUS" Horn.....
"Aaaaaay, Big Dogg...Help me find my Horn "
so, now .... DIZZY & I , are lookin' frantically looking for his horn.
I felt like : I'm helpin' HISTORY.... search for "HISTORY"
Too Surreal .....then & Now !
5.The Murder of "Rizzy" ( my last Drummer )
I Still don't know what to say, about this.
It's just .....
*sigh*
I still can't Believe he's Dead.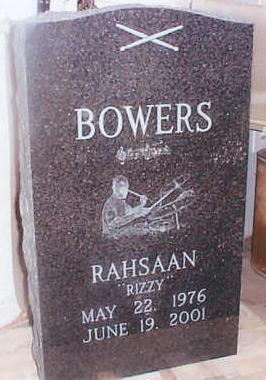 4. George Clinton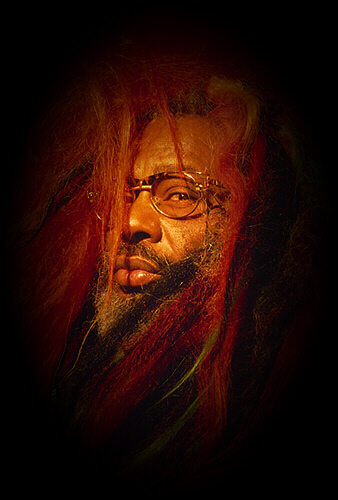 He gave me one of the greatest compliments I'll EVER receive:
"Foley....reminds me of Junie" -----George Clinton ( '92 )
If yŠll know who Walter "Junie" Morrison is ?
Then ....U'll know how I felt, when George said that.
WOW.
By allowing me to "Write & Produce" 3 Records with HIM ( My own & his )
He too, had My Back .....when No One else did .
George, "Thank You"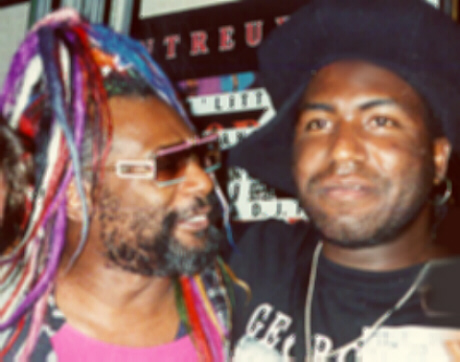 Damn , guess I'm 4 for 4 ?? ( Mavis , Miles , George , Prince )
Hahaha !!
3. Miles Davis
*Aaaaaaah, man*
Musically, I wouldn't be in the Game . Period.
Miles was the ONLY person, who Truly tried to put me on.
( I'm not even gonna bust MF's out ....cause they KNOW who they ARE )
That's why most of U, know me thru.... MILES.
I ended up being represented by a "KING" anyway.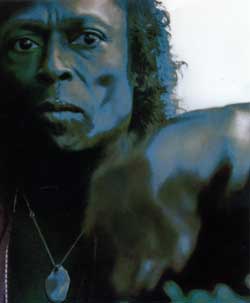 Here's something that's still kinda funny when I think about it ....
Prince had invited Miles to the homecoming show for the "Lovesexy" tour in '88...Miles called me & said : "Let's Roll"
Miles & I were leaving after the concert to go get somethin to eat & these two young white teenage girls
they saw alot of people coming up to us ....MAJOR celebs were showing mad love to Miles every 3ft we'd walk.
( Plus, we were dressed "Rock & Roll" on their asses, too )
They approached us , & one of them said :
"Who are U guys ? YŠll look famous....Who are U ? "
Miles looked at me & immediately answered : "I'm Foley !"
Then I followed his lead & said : "I'm Miles Davis"
NOW ....The Deep part was.....
They KNEW the name MILES DAVIS !!
but, were too young to know what HE looked or sounded like !
So, then Miles gave them an autograph & signed MY NAME !!
and, I signed HIS !!
They giggled & walked away all flustered......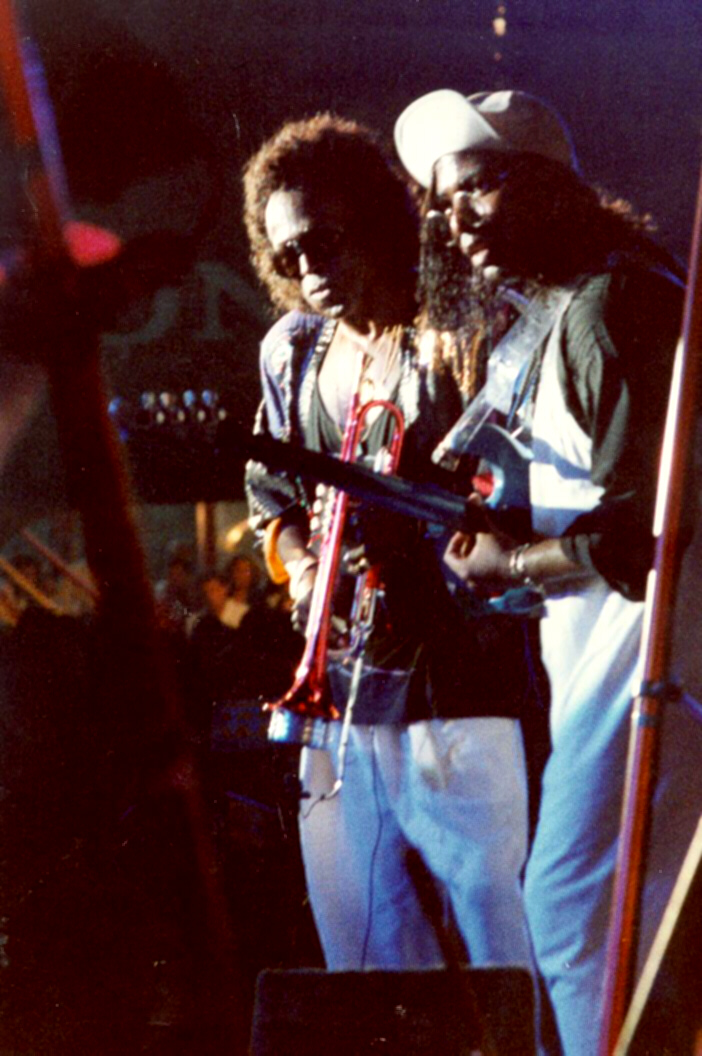 Miles was soooo "Quick" like dat, man ....
I miss him.
2. "Chandra"
I can only think of 2 words ......
"SOUL-MATE"
And, those words weren't even strong Enuff .

Once again , I KNOW LOVE.
1. My Mother"Barbara"
Because of Her.....
I KNOW LOVE.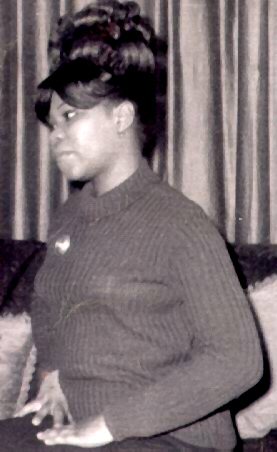 UN-Conditional LOVE.
for those of U, who are fortunate enuff to have a REAL Mother.....
I'm Sure, I don't need to Elaborate !
BUT,
ALL of my Wit .....Game......Awareness.......Great Relationships w/ Women ...etc.
comes from : My MOM.
Now, that I know what a REAL Woman conducts herself .
How A REAL Woman :
Acts ......Thinks ......Carries Herself.....Cares for Others......etc.
( I'm sure, that's why I've never had a bad relationship. )
"Ladies" ......If U think I'm bullshittin' ya ?
Check ya man's relationship with his Mom....and, U'll see what kind of Man You're Dealin' with !
HEAR ME.
I will ALWAYS "Love & Respect" women..... having actually been raised....
by A REAL WOMAN.
Thank You, Ma!
I Love You ... with My Life.
because my Mother spent her LAST $20 & bought my 1st guitar for me at a Garage Sale ?
I am able to Speak with ALL of YOU.
There would be NO SmartalecMUSIC.
EVER.
Aiiiight ?!?!?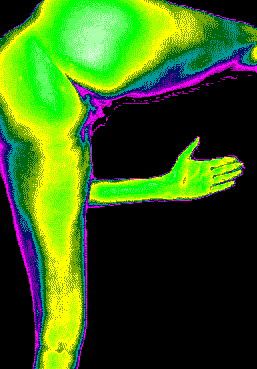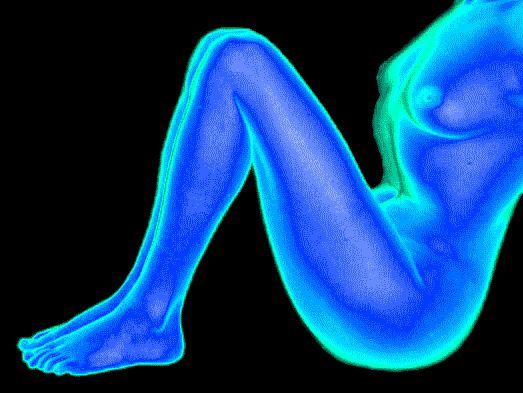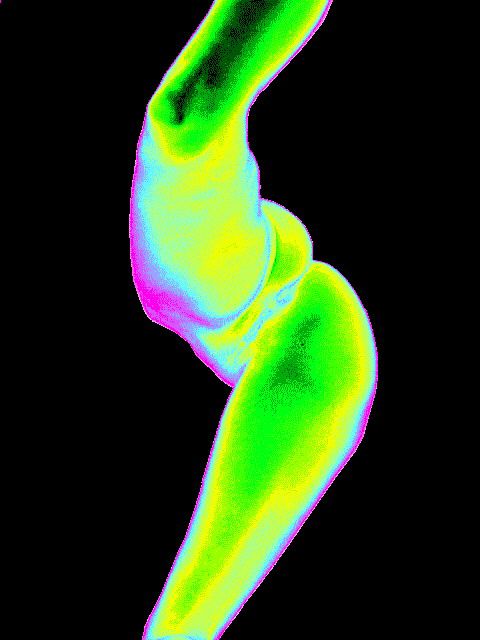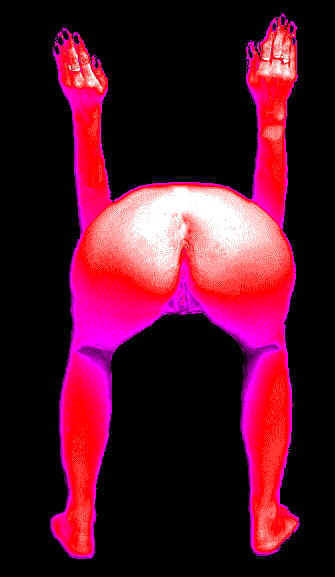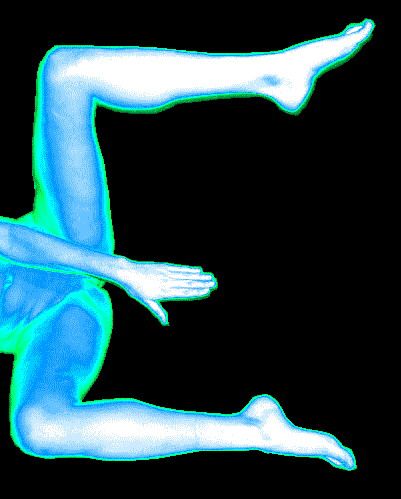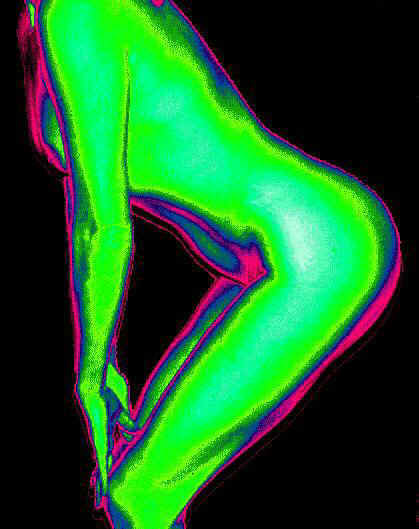 Legendary "DJ" ( Run DMC's )
Jason "JMJ" Mizell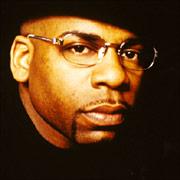 January 21,1965 - October 30, 2002
I'm so sick of this craziness...


*Well....it FINALLY happened*
( thanks to the INTERNET , MTV & the JERRY SPRINGER show )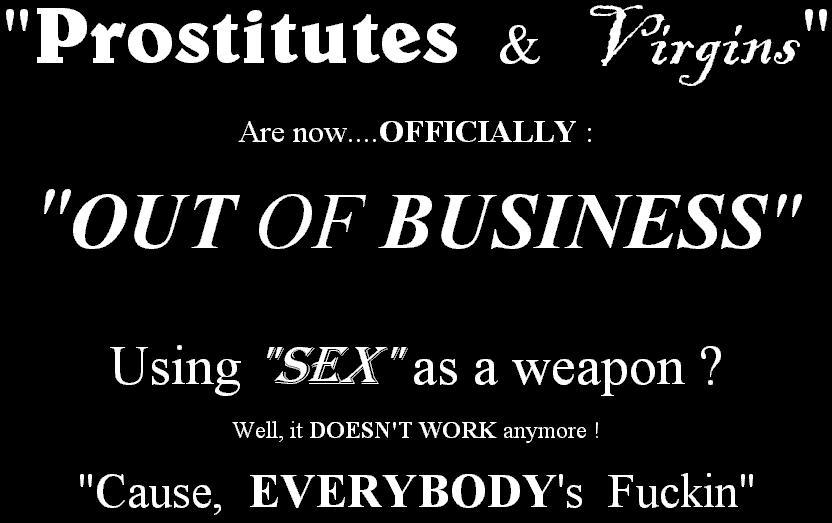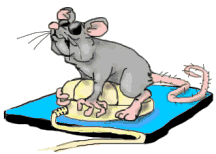 Shit....


"Guitars For Freedom" II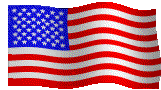 IN REMEMBRANCE OF THE FALLEN.....
A CD that benefits of the 911 disaster & the "Angels on Earth" foundation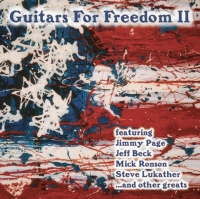 Featuring :
Jimmy Page
Jeff Beck
Steve Lukather
Andy Summers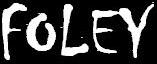 Mick Ronson
& other guitar greats...
visit www.marinosoundwaves.com for more info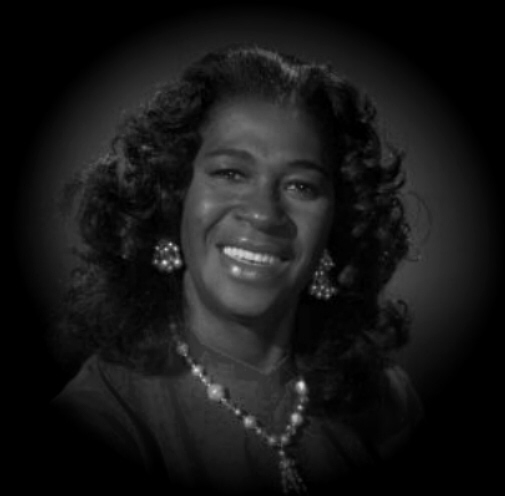 Oct. 19, 1920 - Sept. 14, 2002
An incredible comedic actress, her legacy will live on.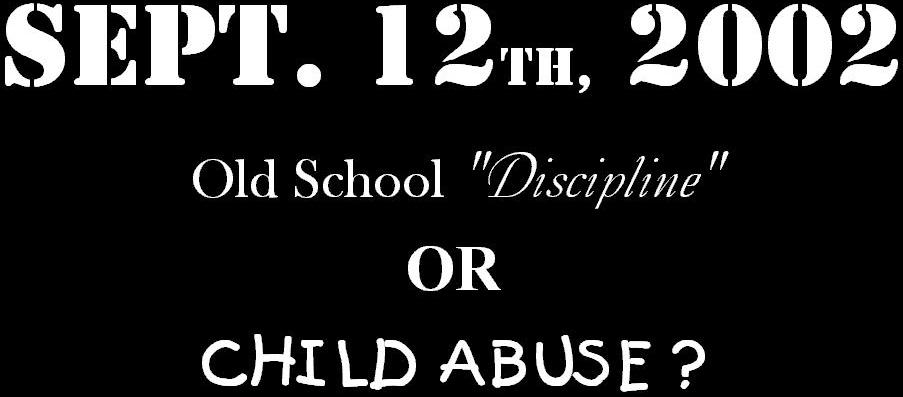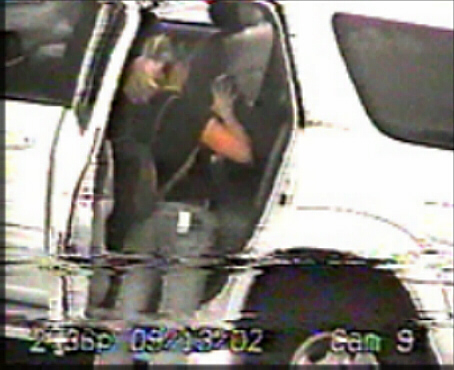 *YŠll make the call*
But, Trippiest thang is....the origins of the mothers last name....
TOO ~ GOOD ?!?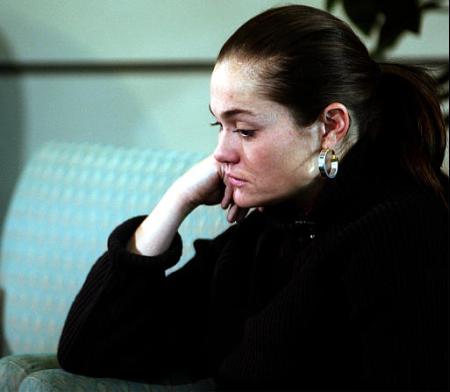 Madelyn Gorman Toogood
Photos : AP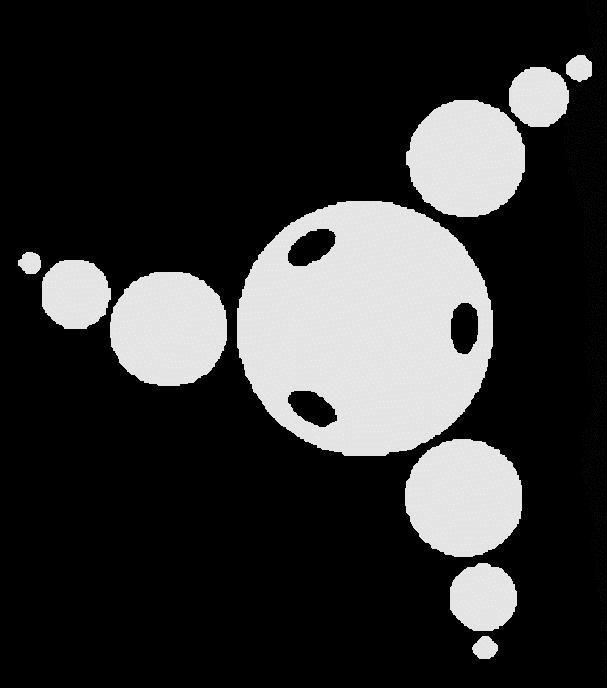 Featuring :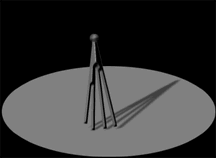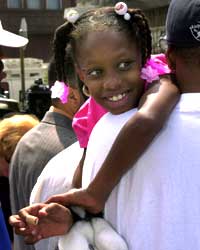 Photo : Mark Stehle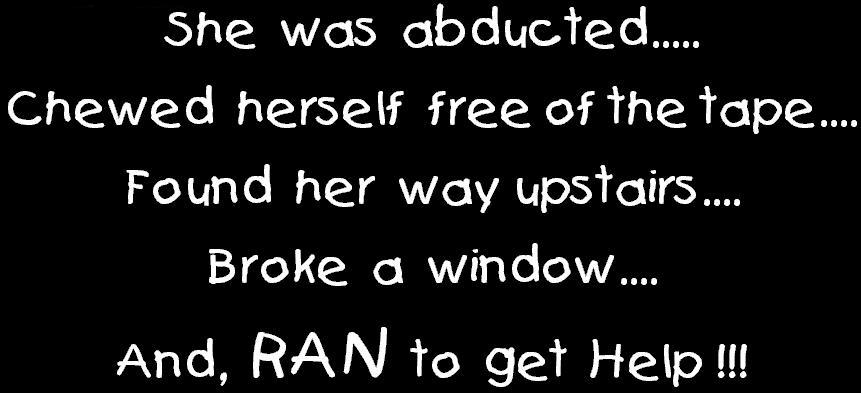 Ericas' will to live is what's soooo amazing...
* not necessarily how competent her abductors were*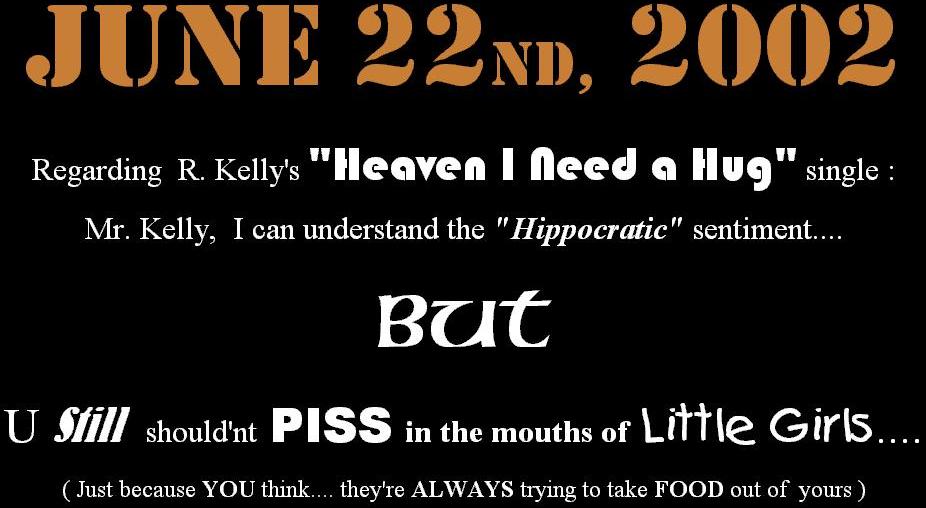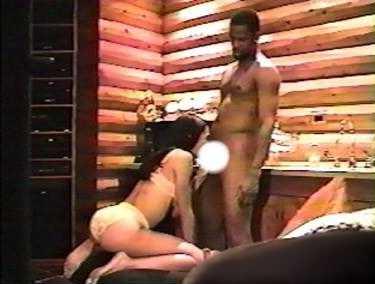 "Archives"

13 12 11 10 9 8 7 6 5 4 3 2 1